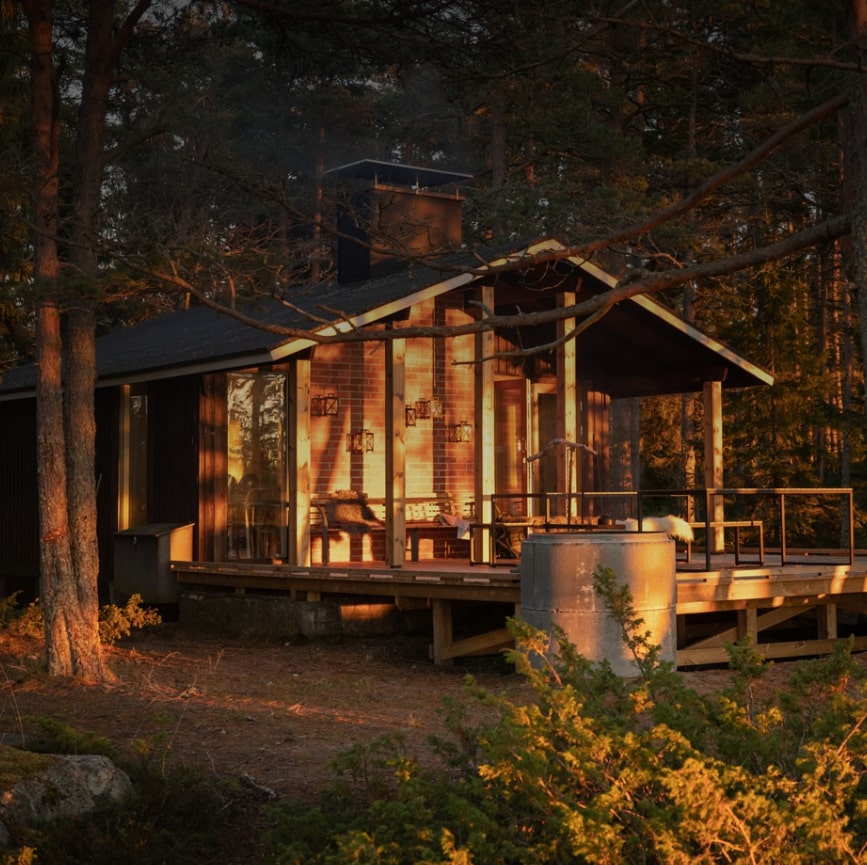 Miettinen Cottage is the ultimate hangout spot for smaller groups who wants to enjoy the mesmerising beauty of Fäboda.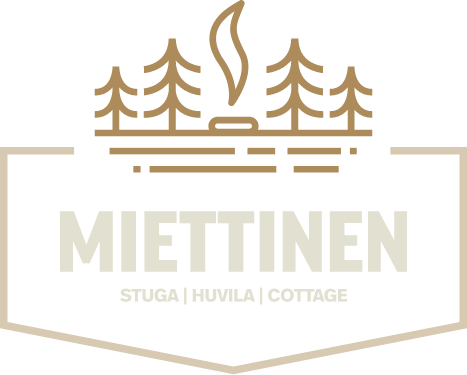 Rent Jakobstad's best view
About Miettinen Cottage
The Miettinen cottage, located by the smooth rocks of Fäboda, is the perfect remote spot for groups that want to hang out amid the beautiful nature. You can throw something on the grill, go for a swim or play some volleyball. During the winter you can go skiing on the ice. In this place where time seems to stand still, there's always a good reason to relax and enjoy the surroundings. Why not finish off a hike along one of Fäboda's hiking trails with a stay at the cosy cottage by the beach?
Whatever you decide upon doing, a day at Miettinen cottage is suitable for all ages and many different occasions.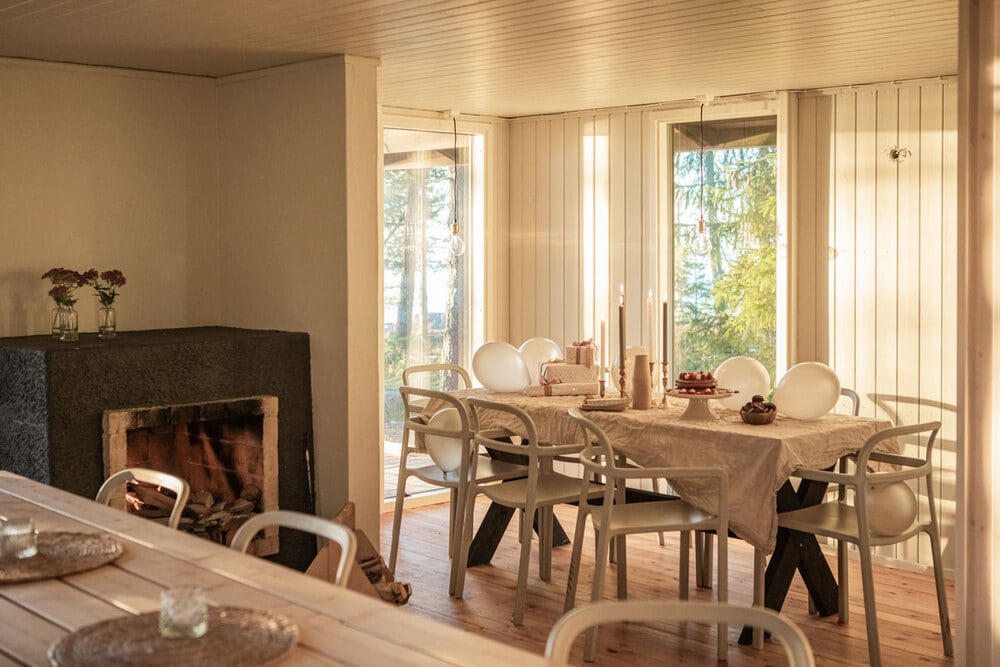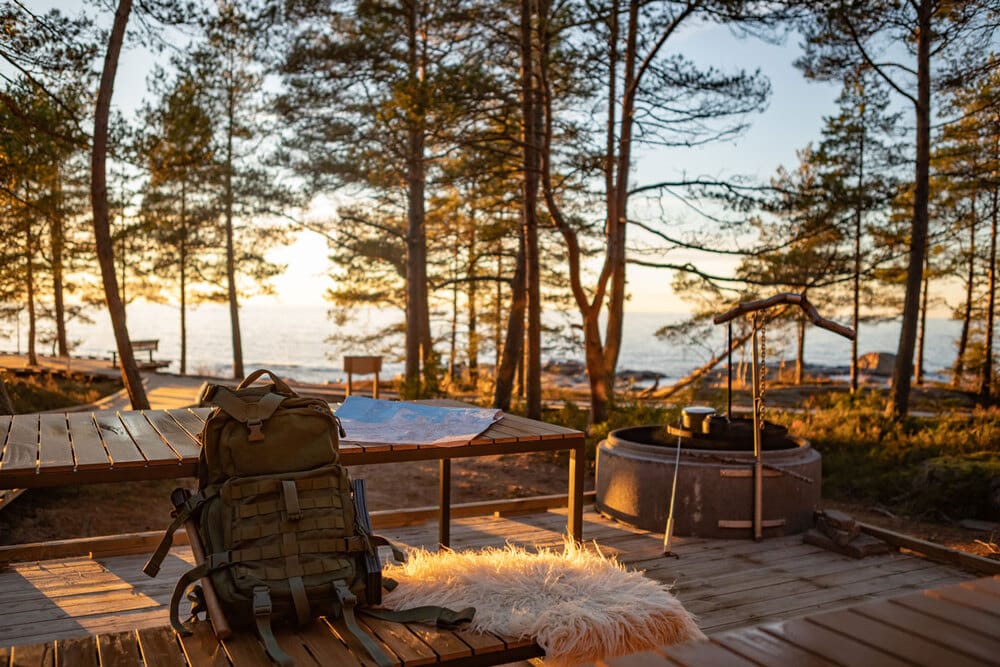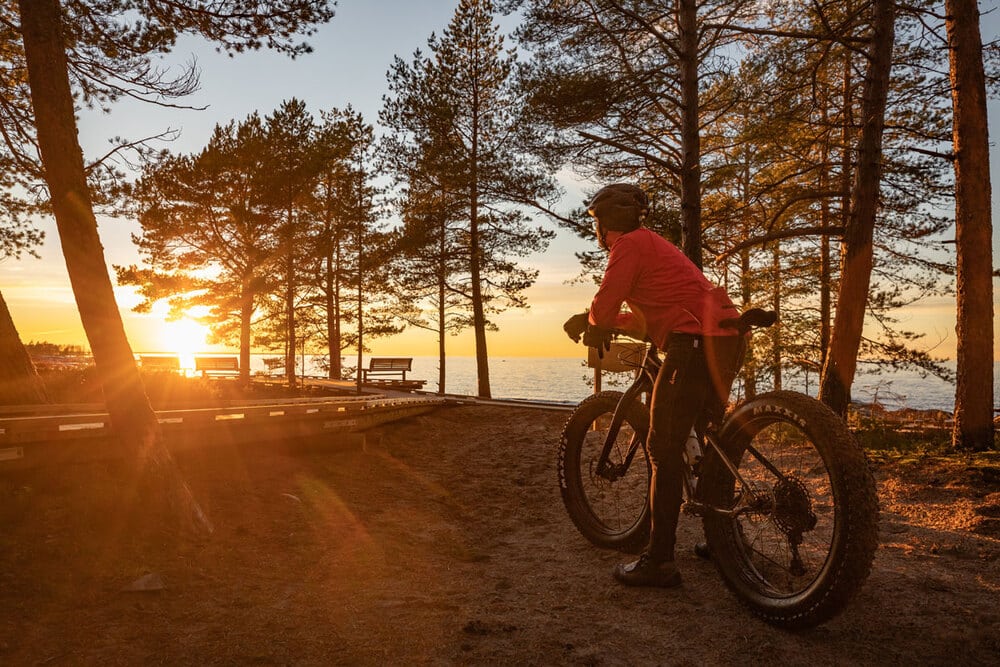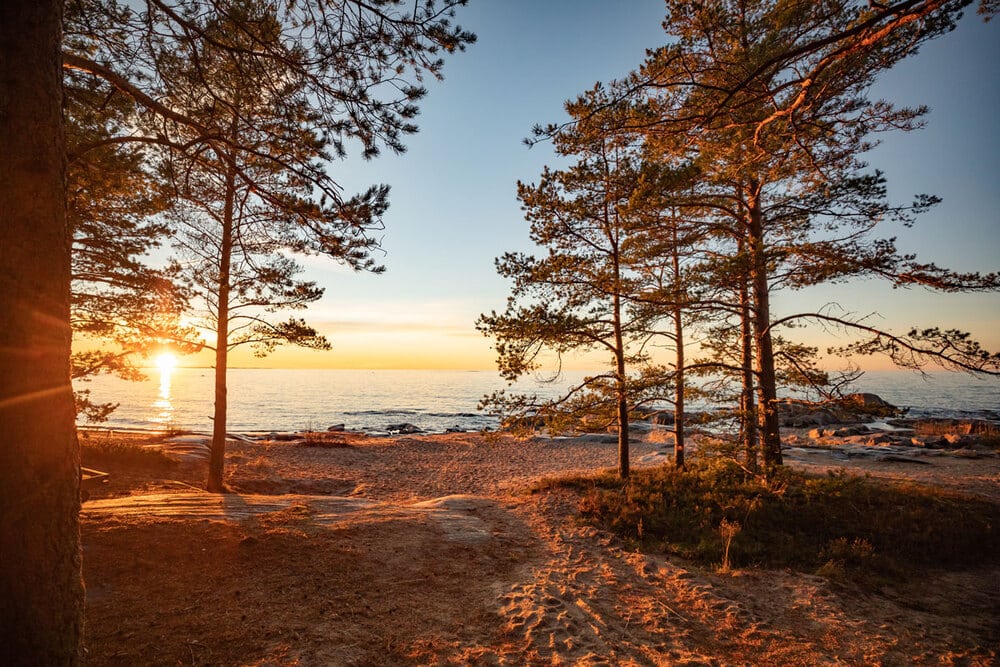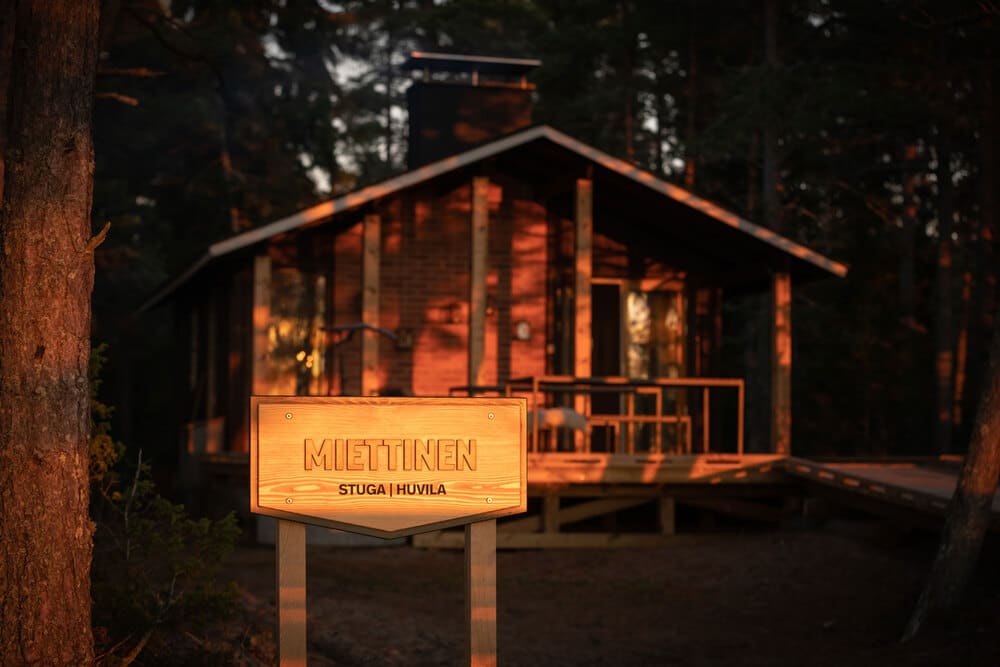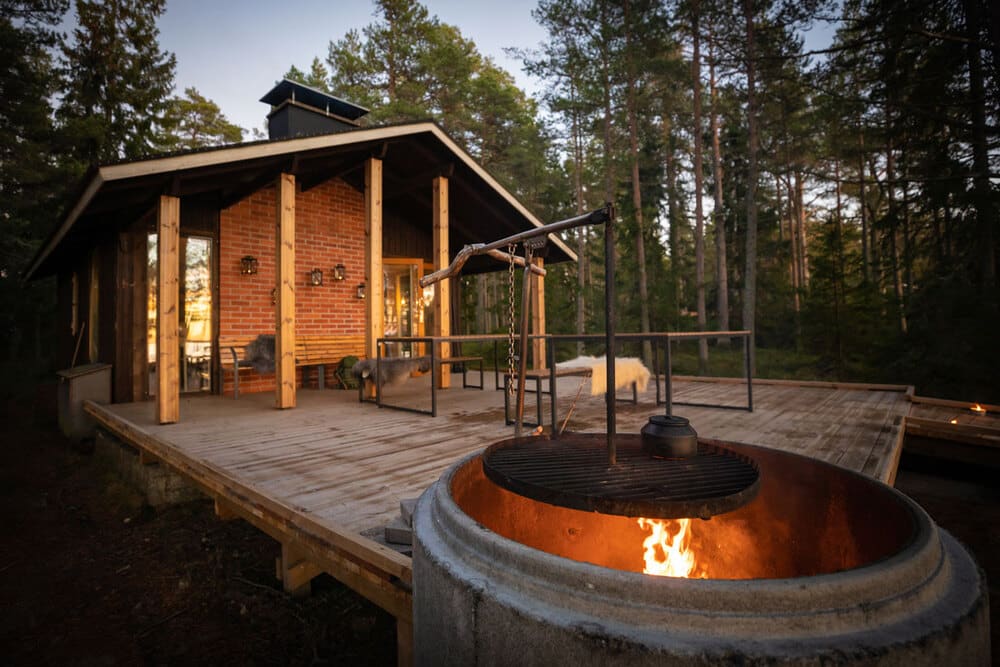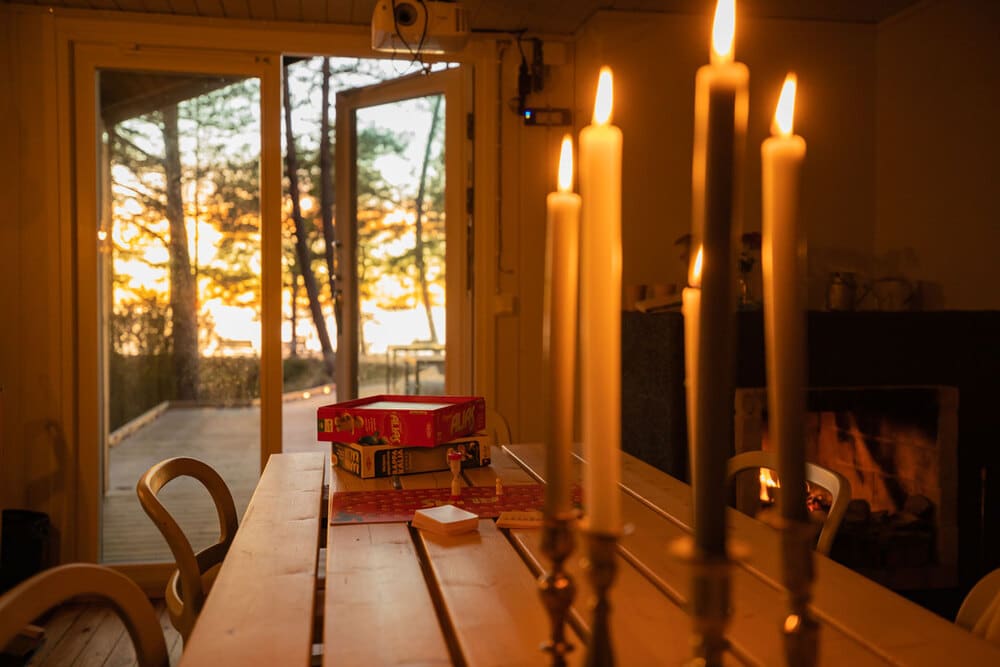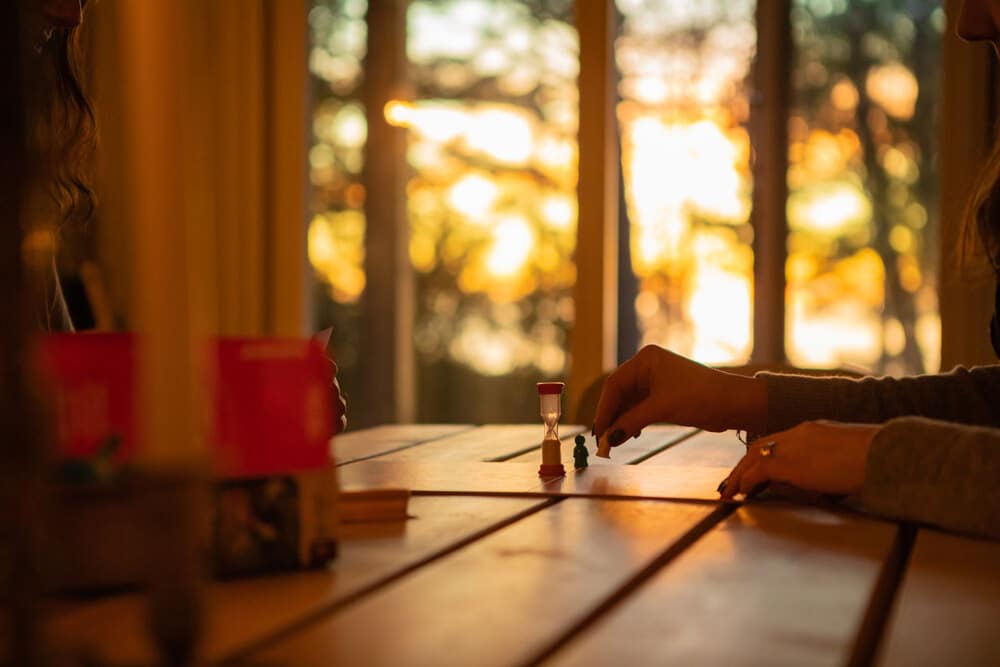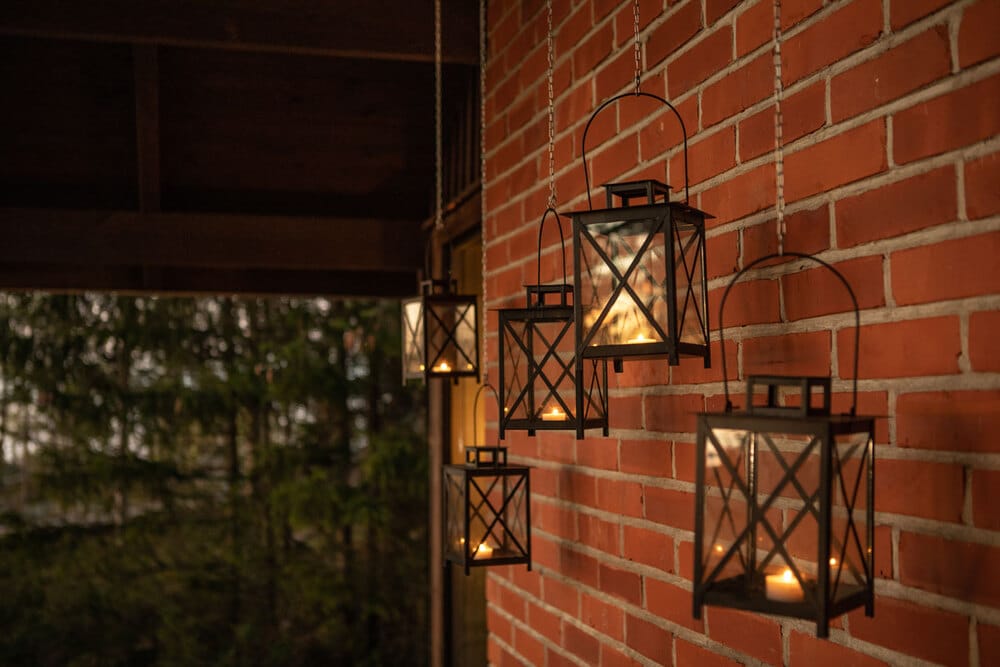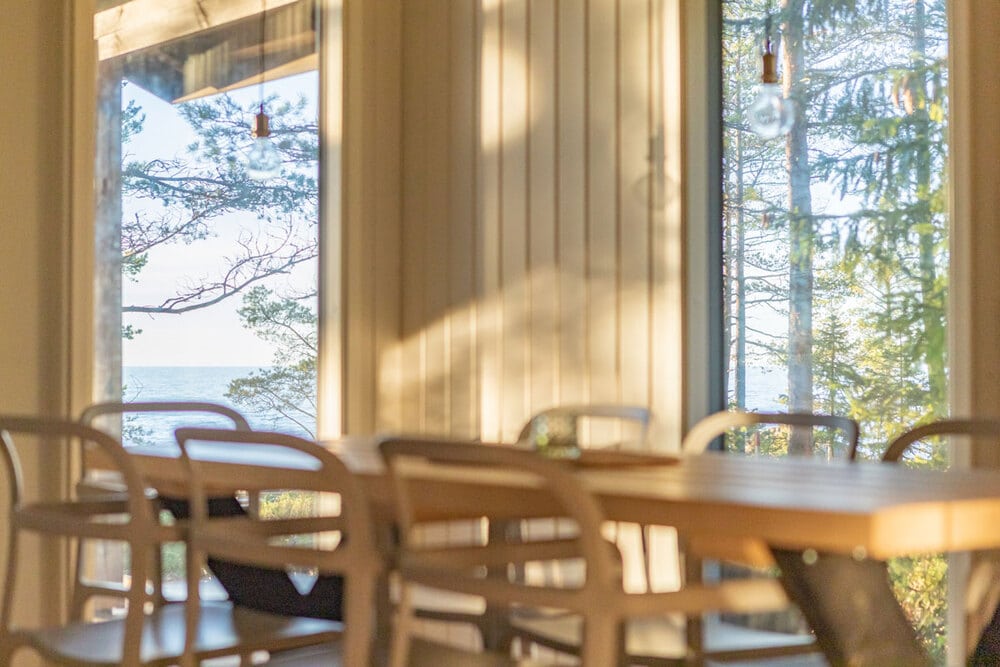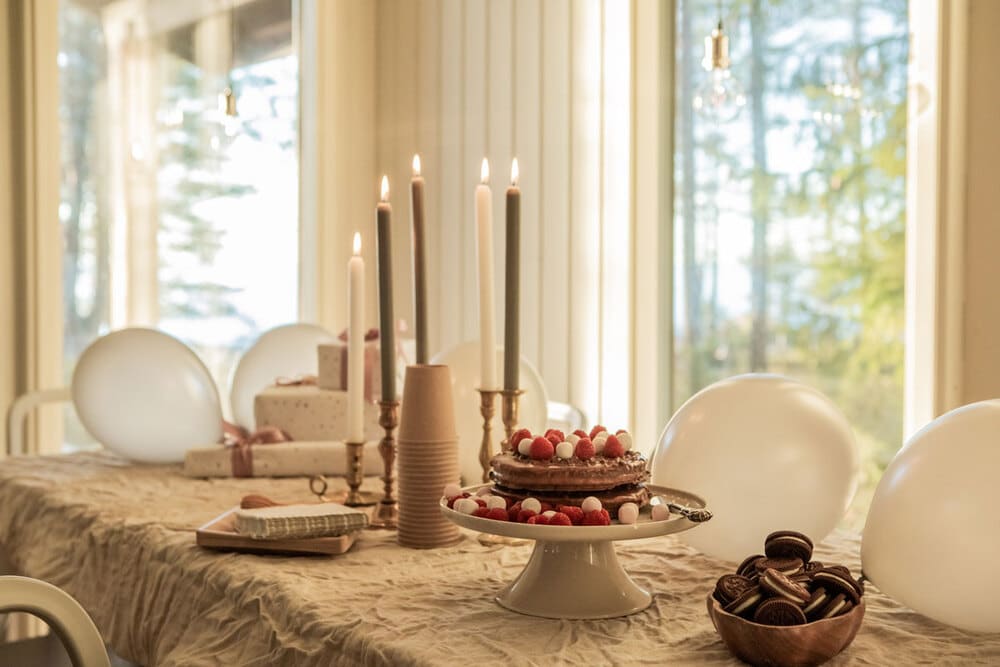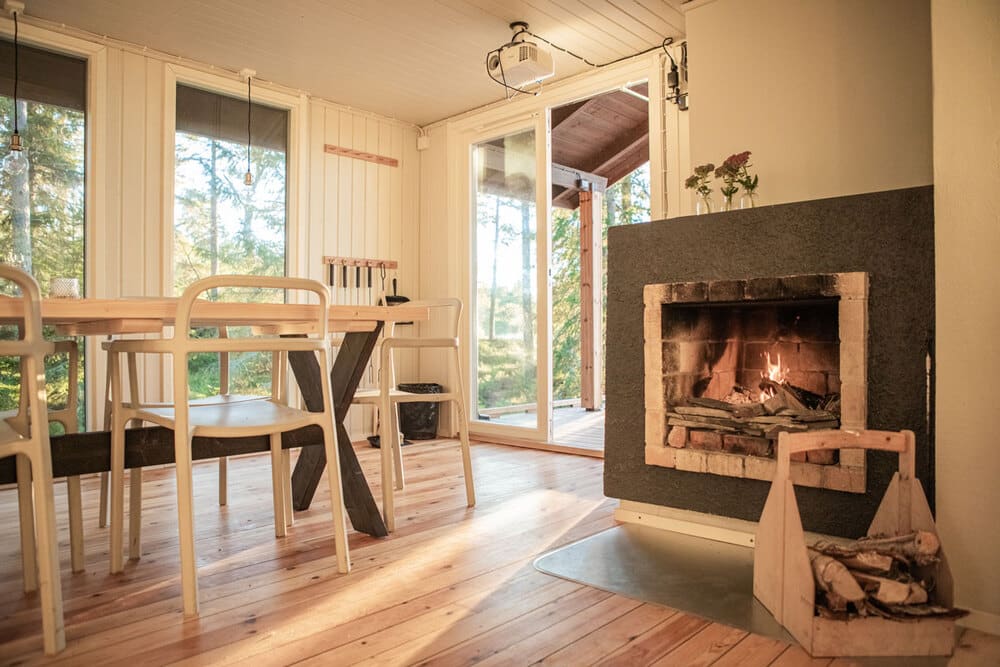 Booking
Bookings are accepted all year round and can be made at short notice by calling +358 67810450. It's also possible to e-mail your requests to info@ebbafastigheter.fi.
Payment is made at the time of booking. If you'd like to cancel your stay, you will have to do so 24 hours before check-in to receive a full refund. Any cancellations after that will not be compensated.
---
We accept the following payment methods:
Visa
Mastercard
Apple Pay
MobilePay
Swish
Google Pay
Cash payment is not possible.
PRICE LIST:
1 h 20 €
2 h 40 €
3 h 60 €
6 h 100 €
24 h 150 €
BOOKING: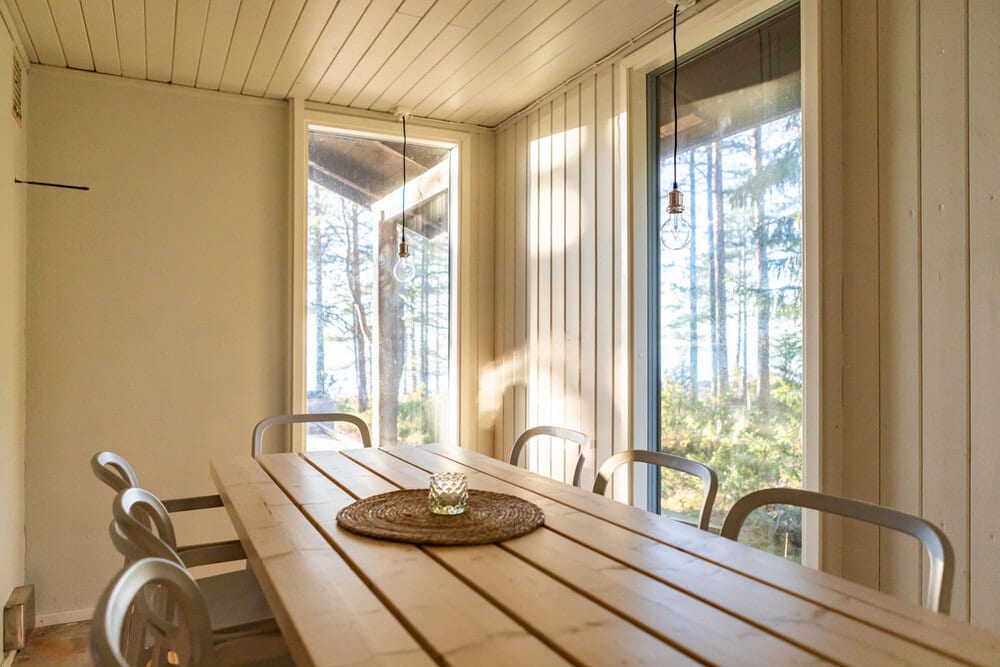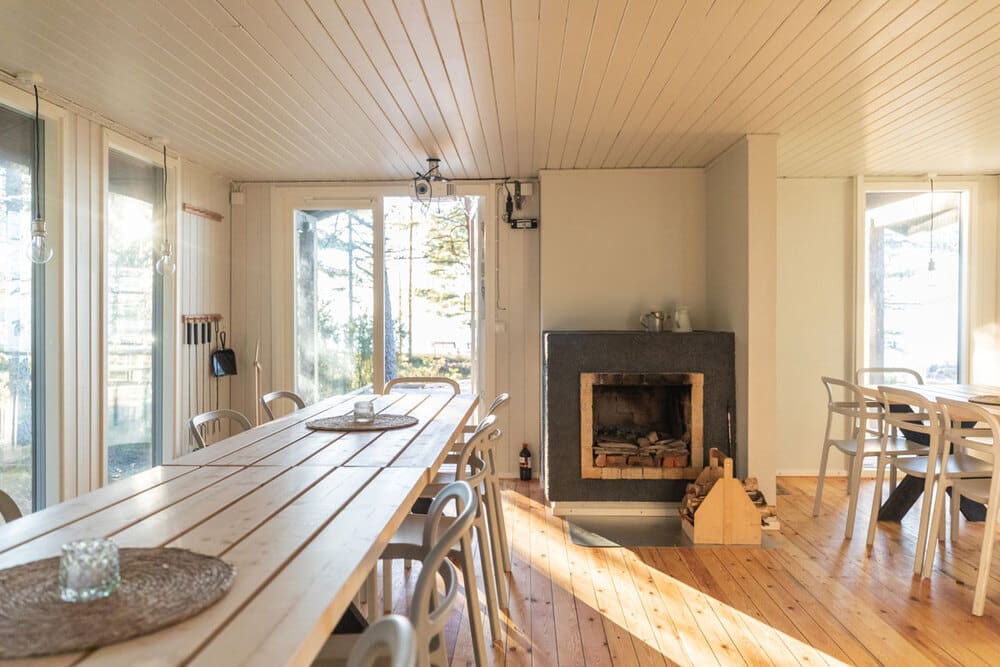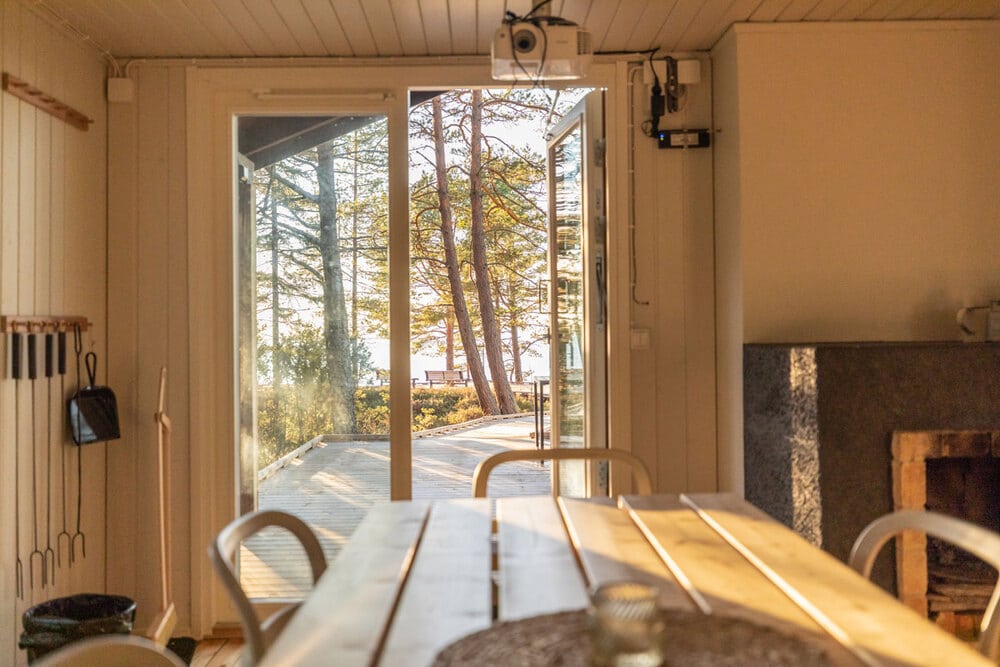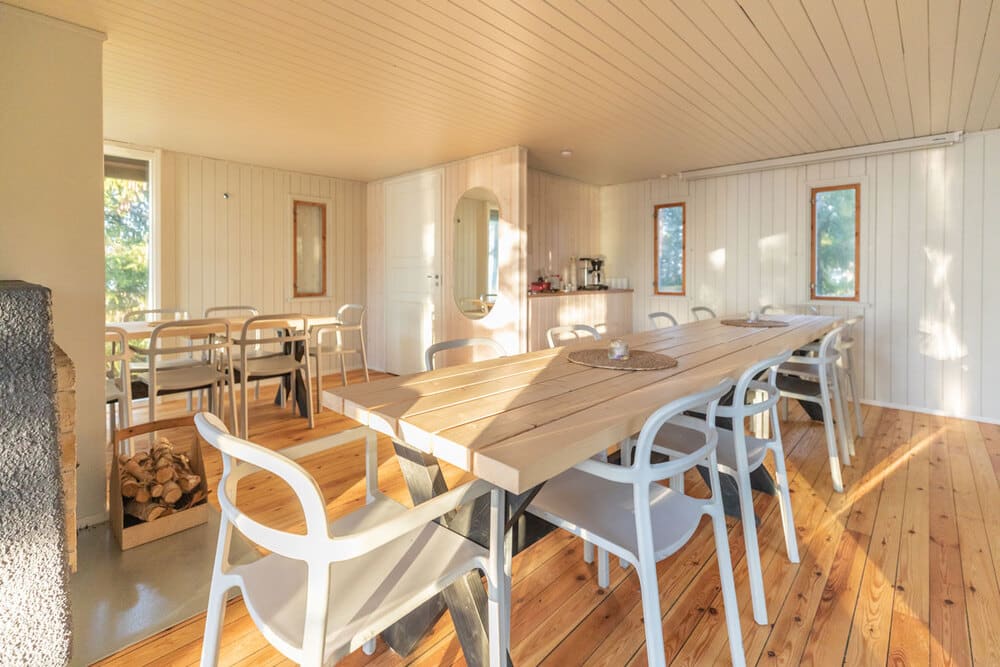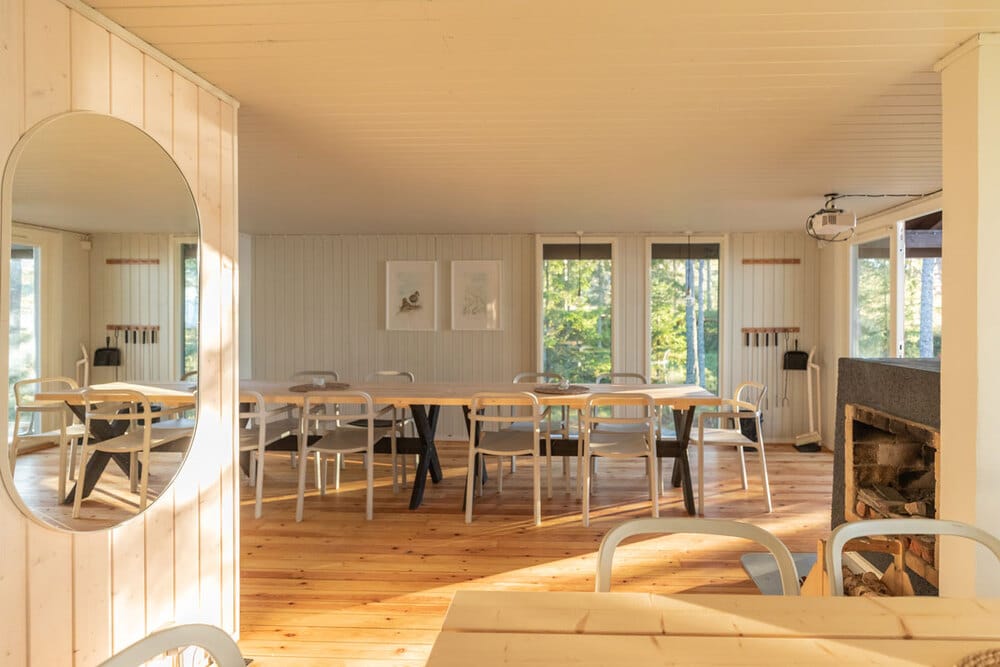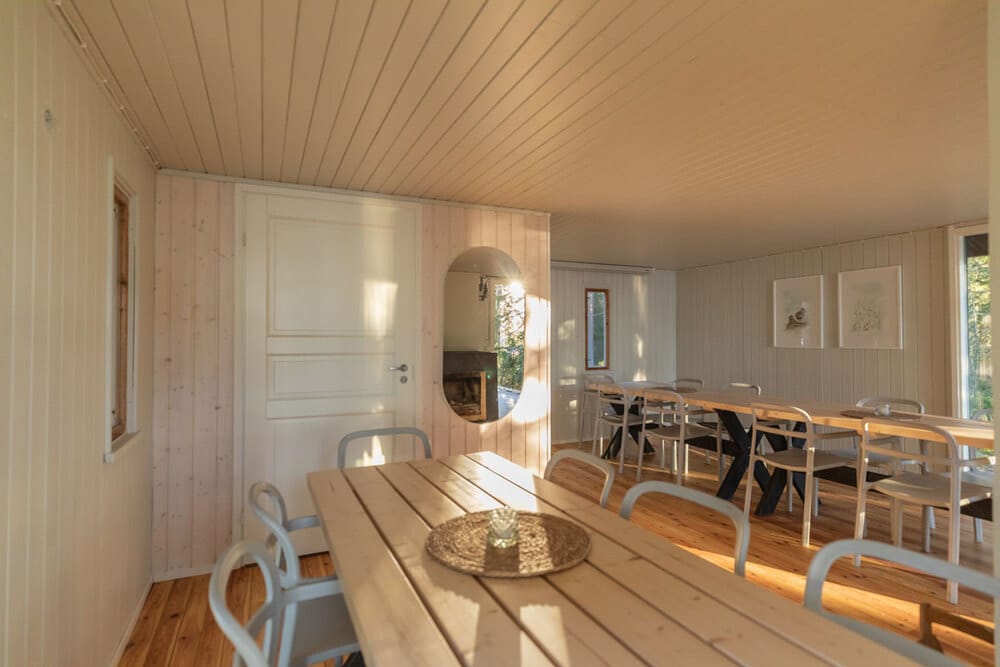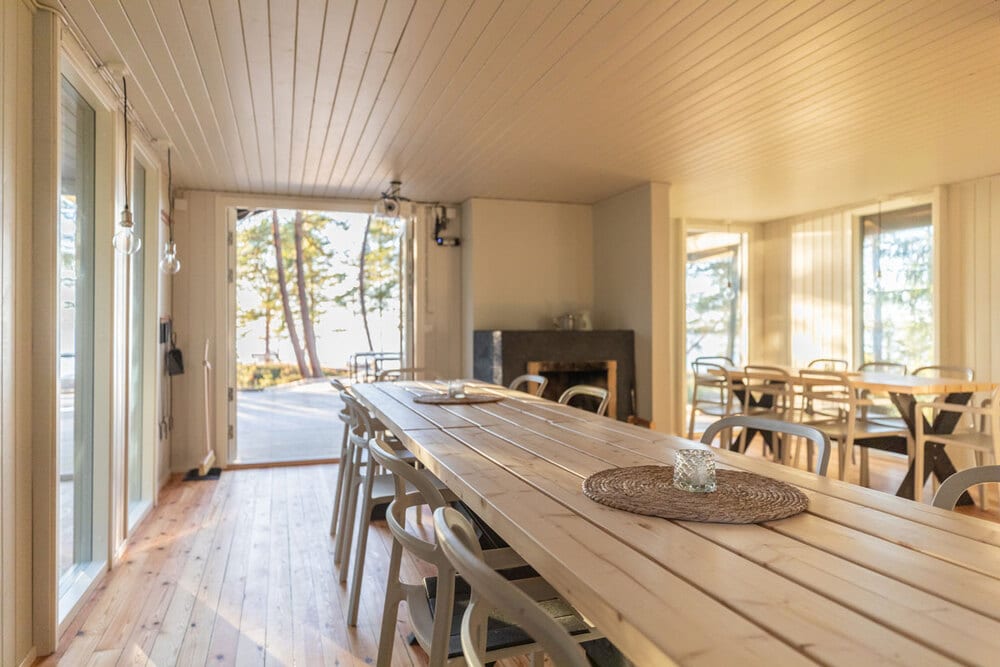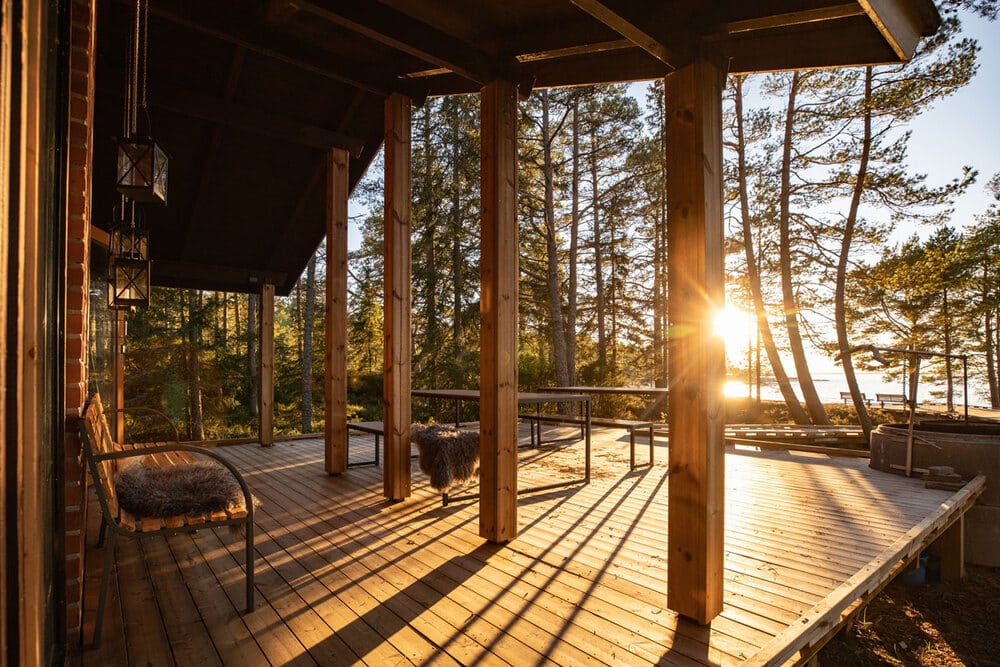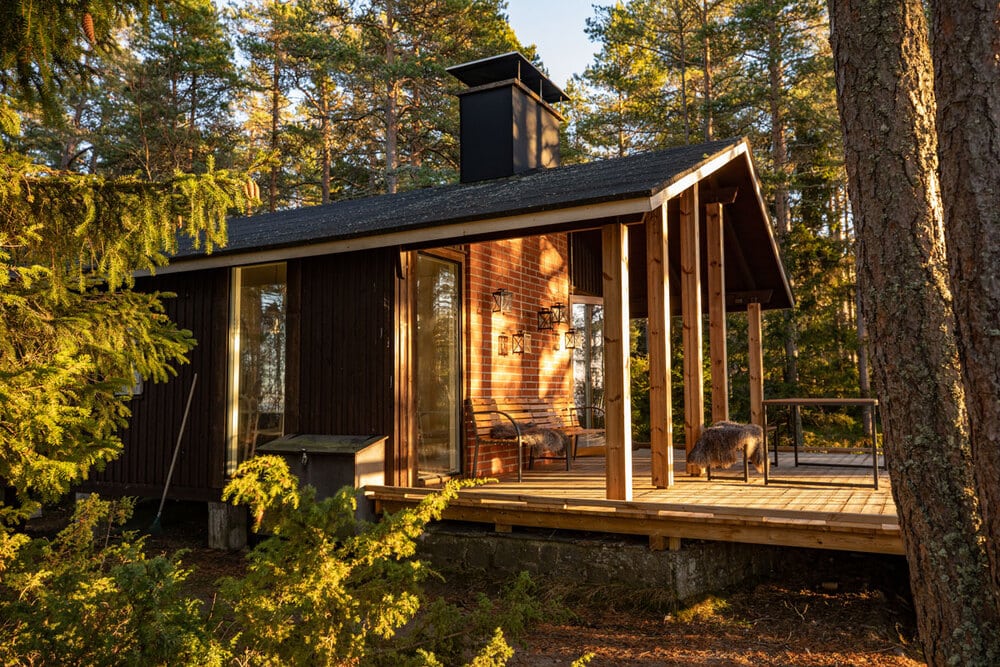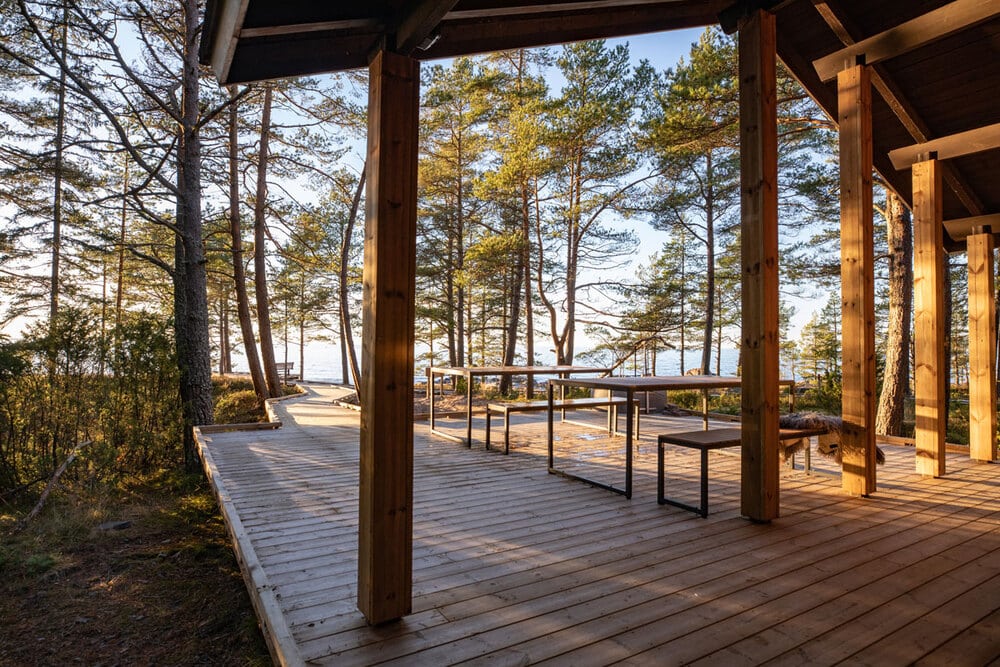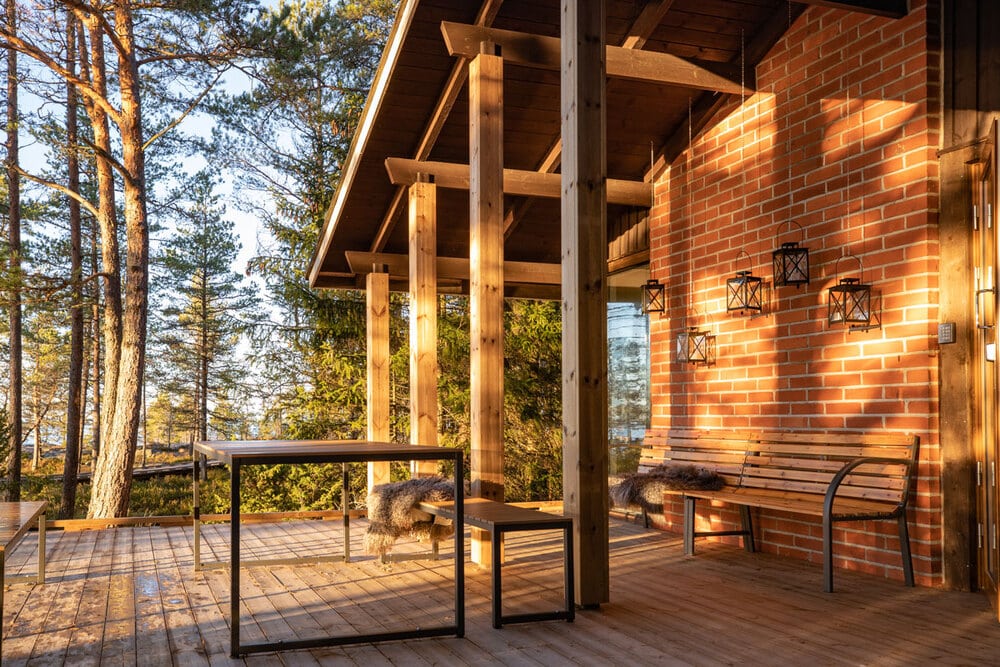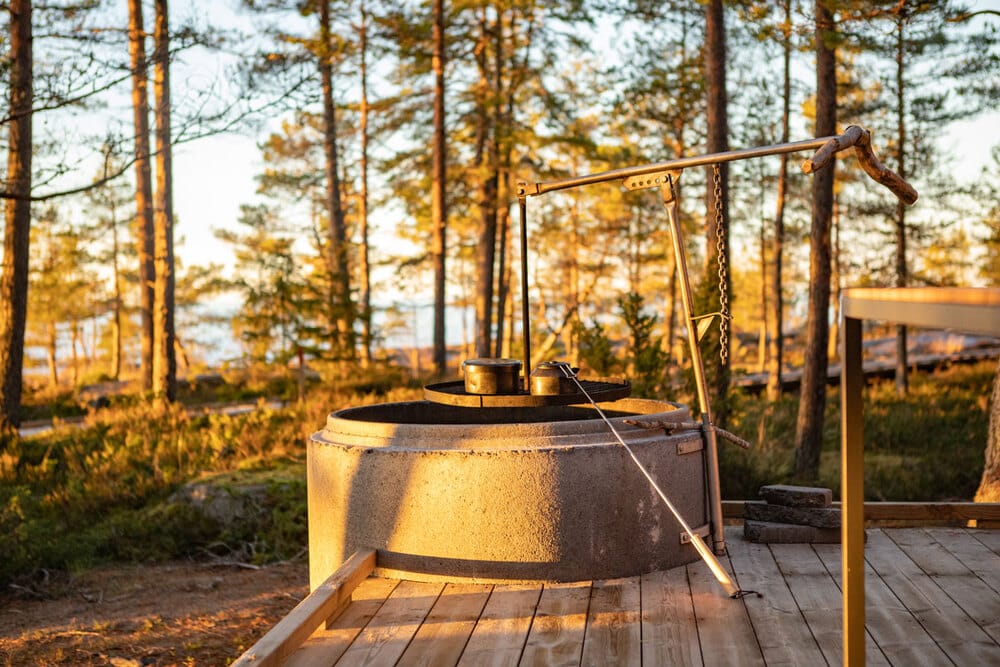 Good to know
The cabin is equipped with a long dinner table for a party of up to 16 people, and an open fireplace, among other things. There's also a gas fireplace that you can use to heat the cabin. Visitors are required to bring their own gas and firewood if they want to heat up the cottage or throw something on the grill.
Outside the cabin, there's also the possibility of building a fire at the nearby firepit. You can brew coffee inside the cottage using the coffee machine powered by solar panels. Remember to bring water, coffee filters and anything else you might need for your planned experience.
There's also a simple incinerating toilet inside the cottage, but no running water. There are no beds in the cottage, and you can't book it for overnight stays.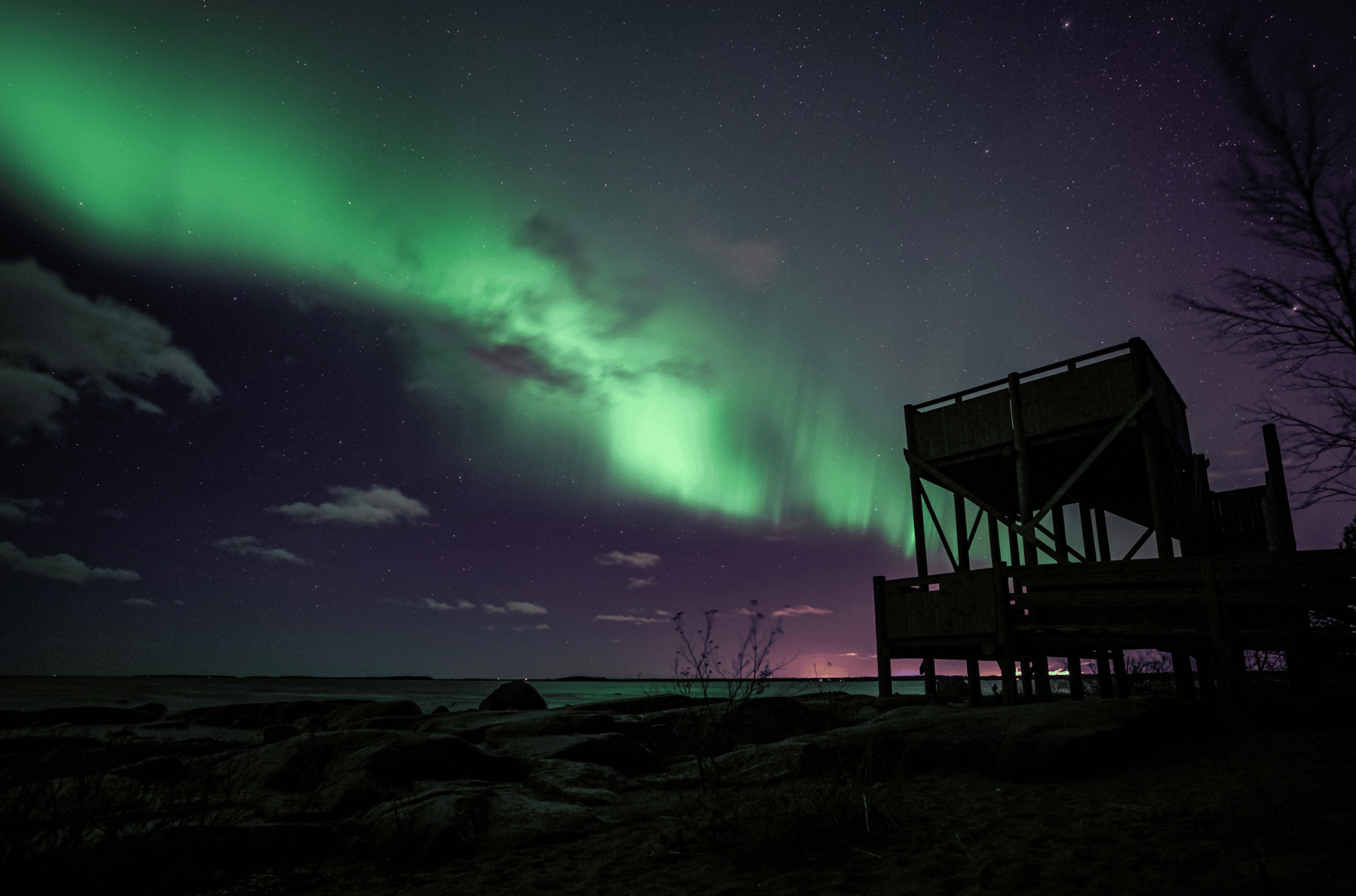 Winter at Miettinen Cottage
For those who want to experience Fäboda's beautiful winter nature, we encourage you to bring warm clothes, sitting pads and blankets to keep yourselves warm while heating the cottage. With the help of the hearth or the gas fireplace, it won't take long for the space to feel pleasantly comfy and warm.
Once properly heated, the cabin can serve as a warming refuge for skiers, groups in search of the spectacular northern lights or those who want to admire the forces of the sea from the bird tower nearby.
There are many options and possibilities but bear in mind that neither the terrace nor the barrier-free hiking trail is maintained during the winter months, which can limit accessibility.